Consumer trust in open banking – the first in Missive's open banking communications series. In the run up to UK Fintech Week 2022, which takes place between 4th – 8th April, Missive will publish a series of blogs exploring the open banking industry and how brands can operate and grow in a fast moving landscape.
The open banking communications series, from Missive explores:
Building consumer trust in open banking
The challenges that differing generational views bring to open banking marcomms
Why traditional financial institutions have seemed reluctant to support open banking comms, and how fintechs could change this
We hope you find the first in this series interesting and insightful.
Communicating the Value of Open Banking: How Much do Consumers Need to Know?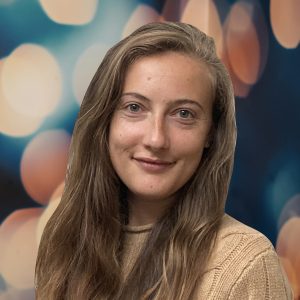 Erin Lovett, Missive.
Erin Lovett explores building consumer trust in open banking with the need to avoid information overload.
The open banking landscape today
The lack of consumer understanding, and even awareness, of open banking, is something that providers across Europe have been wrestling with since PSD2 came into law. In December 2020, an account-to-account payments platform released research showing that 37% of consumers would be willing to make an Open Banking Payment if they had increased understanding of Open Banking technology, its security features, or how the payment experience is more convenient than using cards.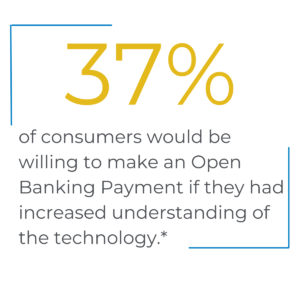 Consumer trust in open banking research
Open banking marketing and communications
What is particularly interesting is that, despite the lack of understanding of open banking, there is growing demand for a payment solution with all of its features. These include instant refunds, increased security, and authentication via mobile banking apps. Nationally representative research published at the end of 2021 by Vyne, the specialist open banking powered payment provider, found that:
70% of respondents said if they could build their ideal payment method, instant payments and refunds (no more 'pending' payments) would be important to them, with a third (33%) saying it was very important.
Over half (54%) of respondents agreed that if there was a payment method which could be completed through their own banking app, increasing security and speed of checkout, they would use it regularly, with a fifth (20%) strongly agreeing.
Indeed, figures published by the Open Banking Implementation Entity (OBIE) show that use of open banking customers is rising rapidly among both consumers and businesses.
The impact on open banking brands
While more awareness of open banking at a consumer level is still needed to further increase adoption. We must consider how much understanding is really necessary. After all, we as consumers don't tend to care exactly how something works, as long as it's convenient, safe, and makes our life easier or better in some way. Consider the rise of ApplePay, and before that, even debit and credit cards. Few of us could explain the behind the scenes machinations that enable any kind of electronic transaction. Yet we're more than happy making them several times a day.
The solution for open banking brands
What does this mean for brands looking to communicate in this space? In short, commit laser focus to your end users' needs and dedicate your communications strategy to solving their challenges.
____________
Coming soon. The second installment in our open banking communications series, Communicating the Value of Open Banking: Getting The Banks Onside. Erin explains why traditional financial institutions have seemed reluctant to support open banking comms, and how fintechs could change this.
Enjoyed this post? Sign up for our newsletter, The Missive monthly. We share insights from the world of technology marketing communications.
If you are a fintech or open banking brand looking for communications support, contact Erin and the Missive team here or via email at hello@missive.co.uk
Missive is an independent communications & PR consultancy that specialises in technology. Missive is a Top 150 PR Agency as listed by PRWeek. Missive was named Workplace Champion of the Year by PRCA in 2021 and Best Consultancy by the PRCA in both 2017 and 2020. Everyone at Missive shares a passion for delivering communications and PR that create impact.