Effective audience segmentation for open banking could be the key to unlocking growth – the second in Missive's open banking communications series.
In this series, Missive explores the open banking industry and how brands can operate and grow in a fast moving landscape.
Why traditional financial institutions have seemed reluctant to support open banking comms, and how fintechs could change this – coming soon
We hope you find the series interesting and insightful.
The challenges that differing generational views bring to open banking marcomms.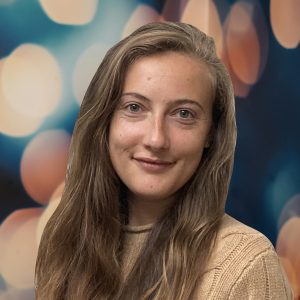 Erin Lovett, Missive
Erin Lovett explores building consumer trust in open banking with the need to avoid information overload.
The open banking landscape
Consumer trust in financial institutions waxes and wanes, often in cycles that align with economic growth and recession. Although macroeconomic issues play a big role in consumer behaviour, age demographics matter too.
In nationally representative research released in Q4 2021, only 28% of British adults said they did not trust high street banks. This rises to between 38%-43% of 25 to 34-year-olds, depending on your source. It is perhaps unsurprising that millennials are more averse to traditional banks and, consequently, are more comfortable sharing data and processing transactions using online platforms than older family members. But what does this mean for open banking brands and how do they ensure their communication strategies evolve and adapt?
Today's open banking consumer
Beyond consumer trust and comfort to actual interaction with new financial technologies, age is a highly important factor in the adoption of open banking services. NerdWallet found that around 40% of the general population said they would be prepared to have a digital-only bank. The reality is that adoption rates vary across generations. In the last 12 months, 41% of British 18-24 year olds have switched banks or opened a new account, compared to 25% of 25-34 year olds. UK Finance found that adoption of digital banking services increased most among those aged 55 and over during the pandemic.
It's clear that there is an opportunity to bring all age groups on the open banking journey, but different attitudes and rates of adoption mean that open banking brands need to develop tailored communications strategies that effectively engage all age demographics.
We share the most effective ways to communicate the value of Open Banking across generational gaps and why effective audience segmentation could be the key to unlocking growth.
1. Audience segmentation by age demographics
When it comes to open banking specifically, the findings are just as stark. Market leading payments platform Nuapay found that 33% of British adults between 25-34 report having made an open banking payment, compared to just 6% of 55s and over.
Brands win trust from different demographics in different ways. Millennials value authenticity and often feel exploited by brands' use of rhetoric or gimmicks. As such, when open banking brands are targeting this age group, they need to think beyond catchy straplines and creative stunts, and focus on genuine ways that their product can improve their target audience's lives. It's also important to evaluate where different audiences are – baby boomers are most likely to be found on Facebook, while younger generations are more engaged with newer platforms like TikTok.
Once your audience has been segmented, consider how product messaging is being delivered and if that will resonate.
2. Product messaging and communications
Different parts of the open banking proposition appeal more to different sections of the population. And therefore the same sales and marketing messages will not resonate with all target audiences.
Just under a fifth (17%) of UK adults use open banking powered apps that bring multiple bank accounts together into a single view, but this rises to a third (32%) of those aged 18 to 34, and falls to just 6% of those aged 55+. We can therefore assume that a single view of multiple accounts is a big draw for younger generations – most likely because in tough economic conditions for many young people, this kind of feature can help them plan ahead and budget. As such, open banking comms targeting this demographic should focus on this.
Cleo is an example of a brand doing this well. It offers account aggregation alongside budgeting tools, and pitches itself as a budgeting and savings app that helps young people 'prove their parents wrong'. It has over 4m users and growing, 95% of which are under 35, and regularly runs campaigns in line with its target millennial audience – for example, asking users to 'slide into its DMs' on Instagram.
Dissatisfaction with current payment processes also affects generations differently. Nuapay found that while 48% of 16-24 year olds' biggest concern when making a payment is security, this rises to almost three quarters (68%) of those 55 and over. Therefore, when targeting older generations with open banking products, communications would be best focused on the security benefits of account-to-account payments compared to credit and debit cards.
The solution for open banking communicators
Communicators must invest time in messaging workshops, audience segmentation, influencer identification, and the constant data analysis that can support messaging agility.
So the question is: Is your open banking business segmenting, reaching and engaging its target audience effectively?
____________
Enjoyed this post? Read the first in our series Consumer trust in open banking – Erin explores building consumer trust in open banking with the need to avoid information overload.
Are you a fintech leader? We pooled our team's collective experience and understanding of the landscape, to share three key traits that successful leaders in tech have.
If you are a fintech or open banking brand looking for communications support, contact Erin and the Missive team here or via email at hello@missive.co.uk
Missive is an independent communications & PR consultancy that specialises in technology. Missive is a Top 150 PR Agency as listed by PRWeek. Missive was named Workplace Champion of the Year by PRCA in 2021 and Best Consultancy by the PRCA in both 2017 and 2020. Everyone at Missive shares a passion for delivering communications and PR that create impact.