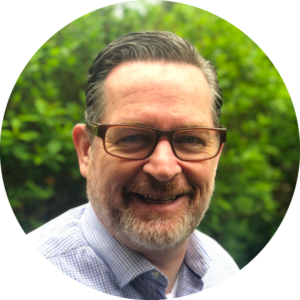 The evolution of PR, with Tom Murphy
"I've been around a long time. I started my career by licking envelopes, putting press releases in the late afternoon post to hit news desks the next morning," recalls Tom Murphy.
In the first of our Great Minds series, we sat down with Tom Murphy, RingCentral's Vice President of Communications to discuss how the communications industry has evolved. There are few in the industry better placed to reflect; Tom's career has seen him lead global communications teams across a number of technology companies, including IONA Technologies, Cape Clear Software and Microsoft, where he served as Head of Global Communications for Microsoft Services.
We asked Tom the three things that have changed the most over the course of his career:
"When I was on the agency side and we had a new business pitch I used to drive to the local library with a bag of 10p coins to take photocopies of newspaper clippings about companies. It was a completely different world. When it was a big pitch, if you weren't the first agency in the library, a rival agency would hide the wrong filing cabinets to delay you finding them. Since then, technology has accelerated into every part of our working lives. Fax arrived, and that was a big change, and then email (although not everyone had it), then internet, then mobile. Around 2004 blogging appeared, and that was a big step change in terms of dis-intermediating gatekeepers and going direct to audiences. That was an inflection point that's taken off with the arrival of social media. Now we're in the age of big data and AI, and a lot more intelligence and insight are happening. All of these things have fundamentally changed how we operate. The day-to-day has completely changed. But at the same time, the fundamentals of our industry have not such as the need for great storytelling.
"The second big evolution is a company's role in society. Historically, few companies really took care of their workers, although there were exceptions, such as Bourneville in the UK which built towns and had a huge social conscience and purpose. Today, companies are under a far greater level of scrutiny in terms of their role in society. Whether it be environmental, social, or good governance, companies are being held accountable for how they're participating in society, how they are giving back, and ultimately doing the right thing. That's been a huge change. I don't think that was around or something the industry was concerned about in the early days of my career.
"Finally, probably the third thing would be what I call the crisis culture. When I started, a crisis was a career-defining moment. Everyone knew about the Tylenol tampering; everyone knew about Exxon Valdez. There was going to be this big seminal moment. Today issues arise every day, every week, every month. It's a constant part of the everyday work of communications professionals. That's been a big shift. And these issues are all different. They all proceed differently, and there's not one simple crisis plan that will help you get through all of them. You've got to make decisions about where you add oxygen, and where you take it away."
For Tom, there are some things that haven't changed:
"The basics of great communication have not changed. The tools, channels and audiences – who we have to go out and talk to, educate and inform – may have evolved, but the basics are all there. Great communications begin with understanding the client's business. Knowing their market, their competitors, their product set, where they're strong, where they're weak, who their key audiences are. None of these things have changed.
"The toughest skill communicators face is the art of listening. Actually pausing and hearing what's being said. That's become even more important. Adding those skills to your capabilities and experience is critical.
"Storytelling also remains incredibly important. I think over the years people have built this mystical cloud around storytelling, pretending it's difficult. But anyone can tell great stories; what's needed is the time to tell great stories. It's a discipline like any other.
"The last part would be creativity. This is paramount to successful communications, particularly strategic creativity – how do you take a strategy and think about it differently, trying to drive and create different outcomes by doing things differently? These three core skills and competencies haven't changed – it's how we do it that has."
Stay tuned for the second installment of Tom Murphy's Great Minds. We'll be asking Tom to we ask to future gaze the PR industry.
_______
Over the past 12 months, Missive's 'Great' series has tracked the evolution of the marketing landscape. We have highlighted the importance of balancing marketing budgets for growth in the next normal and shared how to develop impactful thought leadership to cut through the noise.
The full series including The Great Reset, The Great Brand Battle, The Great Attention Divide and The Great Age of Influencers is now available to download here.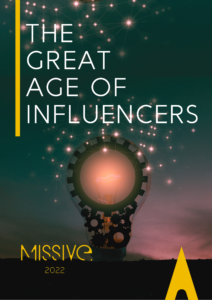 Missive's 'Great' series
Missive is an independent communications & PR consultancy that specialises in technology. We work with B2B and B2C brands focused on digital transformation across multiple industry sectors including, enterprise tech, FinTech, EdTech, AdTech, HealthTech, Telecoms and SpaceTech. We are headquartered in London, with a global reach and mindset. Everyone at Missive shares a passion for delivering communications and PR that create impact. Contact our team today.
Missive is a Top 150 PR Agency as listed by PRWeek. Missive was named Workplace Champion of the Year by PRCA in 2021 and Best Consultancy by the PRCA in both 2017 and 2020.