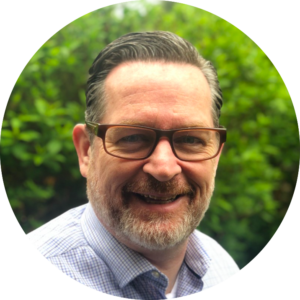 The future of PR, with Tom Murphy
Tom Murphy on the future of PR, "Mastering the omnichannel approach is going to become more and more critical."
In the second part of our Great Minds interview with RingCentral's Vice President of Communications, Tom Murphy, we discuss the future of the communications industry.
While Tom has already witnessed major change with regards to corporate responsibility, crisis culture and technology throughout his career, he believes that our industry is at a key point in its evolution.
Thinking about the future of PR, what were the great moments that you look back on which drove change in the industry, and your career?
"The emergence of digital changed my career. When I left college I didn't know what I wanted to do, but I knew I didn't want to work in PR, and I knew I didn't want to do anything with computers. They were the things I wanted to avoid, yet I've spent my whole career doing comms for computer companies. I try and avoid giving career advice.
"The emergence of digital technologies opened up huge opportunities for my career. I spent a lot of my earlier working life doing media relations and comms across the US and Europe while being based in Dublin, completely remote. You have to travel to build those relationships, but digital enabled a whole new opportunity for me that I never would have had in a non-digital world. It not only opened doors, but changed how we communicate. That's key.
"There's been an explosion of audiences that we deal with. I think professionally I've had to garner a whole set of new experiences. Internal communications, for example, was probably one of the less interesting areas of communications historically, but now it is absolutely critical to business success. Comms people have had to take on a whole new set of skills and perspectives to reach a broader, more nuanced set of audiences that we would not have had the ability to reach previously. That's changed my working life. It's not just about media relations; it's about internal comms, analysts, influencers, customers, suppliers. It's a much broader, more interesting world than it was in the past."
How will the comms industry change in the next five years?
"I think the change has started – mastering the omnichannel approach is going to become more and more critical. The comms professionals that will be most successful will be the ones who know and understand how to weave these different elements from paid to shared, owned and earned media and audiences together to drive the right business outcome. I think it's a journey, and we're not there yet. Earned channels are really well understood, but our understanding of paid, owned and shared really varies between organisations.
"Understanding and thinking left to right on those different levers and how we invest in them is going to be critical. It's going to take time, and it won't happen overnight. It's going to solidify and grow over the next five years.
"The other thing is the audience. Getting better at understanding our different audiences and how they intersect is very important. The simple way of thinking about that is our internal and external audiences – how will we communicate and engage with them, and where's the crossover? There are other big changes coming, such as the mainstream emergence of AI and improved insights and analytics. Technology will evolve and drive these forward. But the business-critical change will be mastering the fully integrated approach."
Stay tuned for the third installment of Tom Murphy's Great Minds, where he shares his advice and guidance to those stepping into the industry.
_______
Over the past 12 months, Missive's 'Great' series has tracked the evolution of the marketing landscape. We have highlighted the importance of balancing marketing budgets for growth in the next normal and shared how to develop impactful thought leadership to cut through the noise.
The full series including The Great Reset, The Great Brand Battle, The Great Attention Divide and The Great Age of Influencers is now available to download here.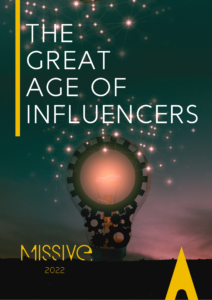 Missive's 'Great' series
Missive is an independent communications & PR consultancy that specialises in technology. We work with B2B and B2C brands focused on digital transformation across multiple industry sectors including, enterprise tech, FinTech, EdTech, AdTech, HealthTech, Telecoms and SpaceTech. We are headquartered in London, with a global reach and mindset. Everyone at Missive shares a passion for delivering communications and PR that create impact. Contact our team today.
Missive is a Top 150 PR Agency as listed by PRWeek. Missive was named Workplace Champion of the Year by PRCA in 2021 and Best Consultancy by the PRCA in both 2017 and 2020.