Fintechs have faced unprecedented upheaval over the past two years. From the pandemic to the outbreak of war, the early part of this decade has seen what feels like a lifetime's worth of paradigm shifts.
Economic uncertainty and a fast evolving regulatory and geopolitical landscape have tested the strength and resolve of fintech leaders around the world. As fintech founders, bankers and politicians in this country make a moving case to position the UK as the world's leading financial services hub, UK Fintech Week 2022 explored the challenges fintech leaders face by discussing the theme of entrepreneurial leadership: How to be an inspiring and effective Fintech leader?
Missive works with some of the most passionate, successful and innovative technology leaders operating in the industry today. And the UK Fintech Week topic naturally sparked a conversation amongst our team – what do successful fintech leaders have in common?
We pooled our team's collective experience and understanding of the landscape, to share three key traits that successful leaders in tech have. We believe these communications-focussed qualities supercharge fintech leaders' success.
1. Lead with clear, concise messaging
Events such as UK Fintech Week bring home the vitality of the country's fintech sector. To illustrate, UK fintech investment topped £27.5bn in 2021*, marking a sevenfold increase compared to 2020, as dealmaking activity soared. Over the past decade Britain – and particularly London – has emerged as a hub for fintech investment, with over 600 M&A, private equity and venture capital deals finalised in the sector in 2021 alone. [1]
So much activity and competition calls for communication clarity and brevity. Fintech leaders that cannot clearly articulate the problem their solution is trying to solve, and demonstrate immediate value, will be overlooked by investors and potential employees and customers.
The solution is to boil down the problem, solution and benefit to three key messages, avoiding jargon, superfluous language and cliches. No matter how complex a problem the technology is solving, these key messages need to be understood by everyone, regardless of their age, profession or background. This is a skill which is essential to every great leader, whether conducting a media interview or a town hall or investor meeting.
2. Demonstrate crisis preparedness
Fintechs operate at the cutting edge and,as such,are exposed to risk and evolving regulation. Many fintech leaders are (naturally) more enthused about getting a mention of their company in TechCrunch or WIRED than they are about preparing comms for the worst case scenarios. Should a crisis occur, too often inexperienced leaders can lead with heart over head, distributing reactive and emotional messages through personal social media platforms rather than following best-practice crisis management protocol.
If there are any lessons learned over the past two years, it's to expect the unexpected. How fintech leaders react to crises will have a big effect on market share and potential value, and be remembered for years to come.
While preventing the spread of misinformation requires great leaders to react quickly. Successful leaders in tech must also deliver comprehensive, truthful and straightforward messages. Further, the very best leaders will distinguish themselves by delivering updates with empathy, acknowledging the toll a crisis may be taking on staff, customers and/or stakeholders.
3. Walk the walk on diversity and inclusion
The challenges of the last two years have required a new style of leadership, centred around empathy and inclusivity. A spotlight has been shone on many of society's uncomfortable truths, particularly regarding diversity, equality and inclusion.
A thorough understanding of the importance of D&I is integral to good leadership. While not only being the morally correct way to operate, having a robust D&I strategy has been shown to boost bottom lines. Communicating its importance – both to internal and external stakeholders – is key to growing business, with top talent more likely to be attracted. Acting with integrity and honesty is critical; talking the talk without walking the walk will do more long-term harm than good.
Successful leaders in tech must prioritise communication
As well as having focussed long-term goals, an unwavering curiosity and quick reactions to a rapidly evolving sector, successful fintech leaders must prioritise internal and external communications. Leadership for growth requires a range and depth of communications skills, experiences and self-reflection that is more needed than ever before, enabling fintech leaders to tackle an uncertain – but undoubtedly exciting – future.
Want to understand how communications and PR can help good leaders to become great leaders? Email hello@missive.co.uk today.
Missive is an independent communications & PR consultancy that specialises in technology. We work with B2B and B2C brands focused on digital transformation across multiple industry sectors including, enterprise tech, FinTech, EdTech, AdTech, HealthTech, Telecoms and SpaceTech. We are headquartered in London, with a global reach and mindset. Everyone at Missive shares a passion for delivering communications and PR that create impact. Contact our team today.
Missive is a Top 150 PR Agency as listed by PRWeek. Missive was named Workplace Champion of the Year by PRCA in 2021 andBest Consultancy by the PRCA in both 2017 and 2020.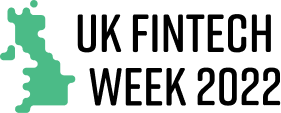 Successful leaders in tech. Inspired by UK Fintech Week 2022
References
[1] https://www.cityam.com/uk-fintech-investment-topped-37bn-in-2021/