Available to download, the fourth chapter in Missive's 'Great' Series – The Great Age of Influencers.
The last few years the B2B influencer marketing landscape has seen a dramatic change. There has been an increase in engagement and a new approach to influencers. More and more companies are complementing their earned and paid media strategies with influencer relations.  It is no longer a nice to have, but an essential piece of a brand's marketing communications.
Missive's latest vision paper provides practical advice and insight to strengthen your influencer relations. Download here.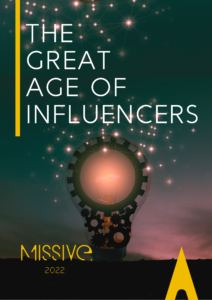 Missive's influencer marketing in a B2B landscape paper
How to maximise your B2B influencer marketing programme
Such is the rapid ascension of the sector that many brands are still learning how to integrate and manage influencers into their marketing mix. The Great Age of Influencers will outline some of the key trends that will shape influencer marketing over the coming years. The following chapters reveal how marketers can maximise the impact of their chosen influencers:
Treat influencers and media differently
Blend mega and macro, micro and nano-influencers
Diversify your channel mix
Measure ROI
Strike a balance with traditional PR
Mastering influencer relations is not easy. There remains time for new players to emerge and set the benchmark for excellence in building relationships before The Great Age of Influencers dawns.
Interested in kick starting your influencer relations program? Get in touch with the Missive team today.
About Missive's 'Great' series
Over the past 12 months, Missive's 'Great' series has tracked the evolution of the marketing landscape. We have highlighted the importance of balancing marketing budgets for growth in the next normal and shared how to develop impactful thought leadership to cut through the noise.
The full series including The Great Reset, The Great Brand Battle and The Great Attention Divide, is now available to download here.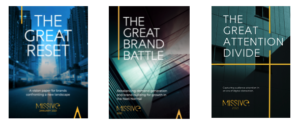 The 'Great' series, from Missive
Missive is an independent communications & PR consultancy that specialises in technology. We work with B2B and B2C brands focused on digital transformation across multiple industry sectors including, enterprise tech, FinTech, EdTech, AdTech, HealthTech, Telecoms and SpaceTech. We are headquartered in London, with a global reach and mindset. Everyone at Missive shares a passion for delivering communications and PR that create impact. Contact our team today.
Missive is a Top 150 PR Agency as listed by PRWeek. Missive was named Workplace Champion of the Year by PRCA in 2021 and Best Consultancy by the PRCA in both 2017 and 2020.