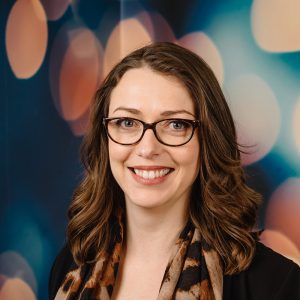 How did you end up a director at Missive?
I had the pleasure of working with Missive founders Nicola and Emma when we were all starting out on our careers in PR. We kept in touch and when the opportunity arose to initially join the team on a six month contract it was too enticing not to come and have a good nosy round. Joining the team on a permanent basis was a no brainer; I love the way the agency has been established, everyone is respected as individuals, encouraged to succeed and given an opportunity to contribute to the company's future.
Prior to Missive you were at First Data for six years. What role(s) did you have there?
I arrived at First Data, a global payments and technology company, in 2011 with the original remit of external communications across the EMEA region. Over the course of six years this grew to encompass internal communications and latterly the APAC and LATAM regions. Coming from an agency background, navigating a global fintech goliath like First Data was a steep learning curve. First Data has 24,000 employees supporting six million business locations and 4,000 financial institutions in 118 countries around the world. I developed a real appreciation for the role of in-house comms professionals and the requirement to juggle multiple stakeholders, time zones and business propositions.
Being based in one country but having to work with and manage cultural nuances must be difficult, what's your main piece of advice for someone in a global communications role?
I think this was the part of the role I enjoyed the most. One size really doesn't fit all and the onus is on communications to recognise this and develop campaigns and content that resonate locally without losing sight of global objectives. I really benefitted from talking and listening to colleagues in region both for insight and feedback. It's often these same colleagues who were crucial to successfully executing internal and external initiatives on the ground so establishing and maintaining this network was fundamental to my success.
What's been your best moment at Missive to date?
I do enjoy the quarterly socials, our most recent foray was axe throwing in Vauxhall. Whilst my lack of upper body strength saw me struggle to fully recover from my first attempt, the final between Hannah and Andrew was truly awe-inspiring.
If you could listen to one song for the rest of your life, what would it be?
I'm a bit of a fan of Desert Island Discs, and change my mind regularly, but as it currently stands it would have to be something by Stevie Wonder or Fleetwood Mac – perhaps Everywhere.