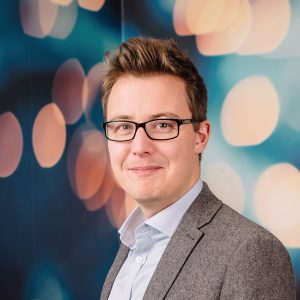 We're pleased to announce the appointment of Andrew Cocks to our senior team at Missive.
Andrew joins us from HM Treasury where he was press officer to the Chancellor of the Exchequer. He joins us as Missive's most senior hire to date, supporting strategy briefs and business growth.
Andrew's mandate is to provide senior counsel to our growing roster of retained clients, as well as support the consultancy's future expansion plans.
On joining, Andrew said: "I'm incredibly excited to be joining Missive to help define its future. I look forward to bringing communications and strategy lessons from the political world to support clients and help grow the business."
As well as working on the Chancellor's media engagements at HM Treasury, Andrew also worked at the Cabinet Office. Prior to his career in the Civil Service he also served as the head of O2's Press Office.
The appointment follows the 2015 Missive hires of Julia Clarke from Bite Global and Alexander Austin, a Warwick Business School graduate.
Nicola Koronka, Missive Co-Founder, said: "Andrew brings a completely new skill set to Missive and his experience will enable us to push ahead with many exciting growth plans. Andrew shares our commitment to quality communications and delivering meaningful work that has impact. He is spearheading measurement, new product, and recruitment initiatives that will shape Missive in 2016 and beyond."