Our heritage of building brands in new sectors and next generation technology has led to the launch of a new SpaceTech marketing and communications practice. Our SpaceTech practice will help organisations tell their powerful and game changing story.
Building on our experience in AdTech, EdTech, FinTech, and HealthTech, we are excited about SpaceTech's potential. The next decade will see quantum leaps in space technology and Missive is the destination consultancy for SpaceTech businesses.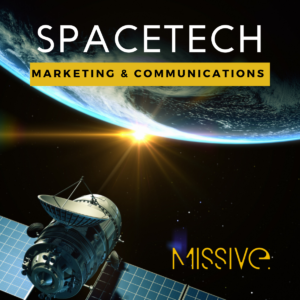 Read our launch story  in PRWeek.
Missive is a Top 150 PR Agency as listed by PRWeek. Missive was named Workplace Champion of the Year by PRCA in 2021 and Best Consultancy by the PRCA in both 2017 and 2020.
If you are a SpaceTech business looking for communications support, contact a member of our team.