Top technology PR agency shortlist announced by PRmoment.
We are thrilled to be nominated as a finalist in the Technology PR Agency of the Year category at the PRmoment Awards 2022. It is wonderful to have our brilliant team and fantastic clients recognised by PRmoment. The winner will be announced at the London Awards Ceremony taking place on Thursday 28th April 2022 at The Park Plaza, Westminster Bridge. We have our fingers crossed for the big night.
Check out the full PRmoment Awards 2022 shortlist here
About The PRmoment Awards 2022: The PRmoment Awards 2o22 in association Opinium Research, celebrate excellence and recognise and reward outstanding campaigns and exceptional talent in the UK PR and Communications sector.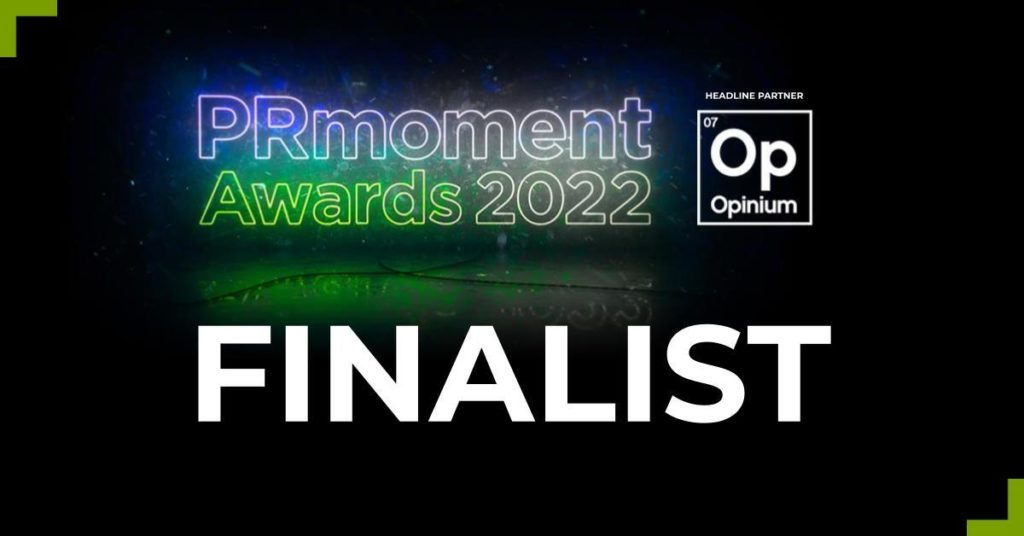 PRmoment Awards: Tech PR Agency finalist
Missive is an independent communications & PR consultancy that specialises in technology. We work with B2B and B2C brands focused on digital transformation across multiple industry sectors including, enterprise tech, FinTech, EdTech, AdTech, HealthTech, Telecoms and SpaceTech. We are headquartered in London, with a global reach and mindset. Everyone at Missive shares a passion for delivering communications and PR that create impact.
Missive is a Top 150 PR Agency as listed by PRWeek. Missive was named Workplace Champion of the Year by PRCA in 2021 and Best Consultancy by the PRCA in both 2017 and 2020.
We are hiring! If you want to join an award-winning technology PR consultancy, check out our careers pages or contact hello@missive.co.uk