After a competitive review, leading merchant acquirer for online payments, payabl. has chosen Missive as its new PR partner. The paytech pioneer has a strong presence across Europe, with growing offices and increasing personnel in Cyprus, Germany, Greece, the UK and beyond.
Missive will deliver a comprehensive, integrated fintech PR and communications programme. We look forward to supporting the payabl. team as they prepare for significant European and UK growth throughout 2022 and beyond.
Launched in 2010, the business is led by Ugne Buraciene, who has over 14 years experience in the sector and is the Cyprus Country Ambassador of the European Women Payments Network, advocating for greater diversity and inclusion in fintech.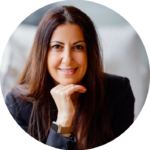 Isabella Frangou, VP Sales & Marketing, payabl. said: "It's an incredibly exciting time for our business and we've got many great stories to tell about how our customer-centric approach is helping these companies thrive in a new digital world. Partnering with Missive on this journey was an easy decision; they have unrivalled knowledge in the payments market, a great team, and were full of creative ideas to help us tell our story effectively."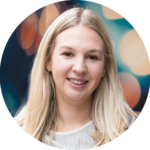 Kate Hunter, Director, Missive, added: "We're delighted to welcome payabl. to our growing portfolio. Payments is a highly competitive space, but with our creativity, media relations and social and digital expertise we can help payabl. cut through the noise and drive business impact."