Released this month, Cision's 12th annual State of the Media Report surveyed over 2,700 journalists from around the world.
The report shares a look at the evolving media landscape and how a journalist's role is diversifying. Technology is heavily influencing how reporters cover and publish stories. Add to this a rapidly declining trust in the media industry and the landscape is more fragmented than ever. 
You can download State of the Media Report via Cision.com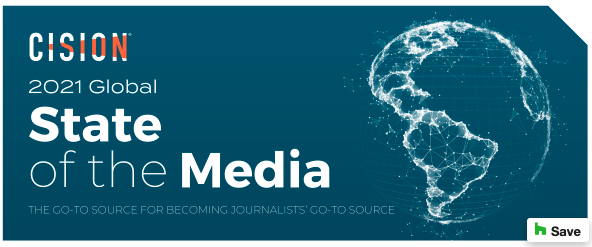 Missive is a Top 150 PR Agency as listed by PRWeek. Missive was named Best Place to Work by PRWeek in 2019 and Best Small Consultancy by the PRCA in both 2017 and 2020.
If you are seeking communications support, please get in touch.