Jodi Picoult 
Small Great Things is a very important novel. I read it a couple of years back but it's still my go-to recommendation. I loved all 528 pages which not only capture the beauty of storytelling that only written novels can, but also challenges the reader to examine internalised prejudices. It follows the court proceedings of protagonist African-American midwife Ruth when she is charged with the death of a newborn. It was crucially topical at the time of publication and remains to be.

Caryl Churchill
Although a play rather than a novel, A Number is still an essential read. The narrative is exciting, set in a world where human cloning is a reality, and therefore constantly questions the possession of identity. Churchill does so through the lens of nature versus nurture – as a keen psychology ponderer I love the internal debate this play encourages. When studying Drama at Royal Holloway, University of London, we had a theatre named after the English playwright which made the play feel all the more like a personal conversation.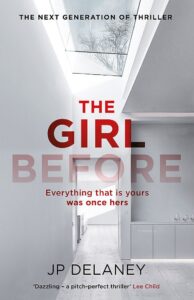 This is more of an author that 'made me'. JP Delaney, a pseudonym for successful writer Anthony Capella, uses cutting-edge technologies like Artificial Intelligence and smart home tech to add a modern-day filter to his thriller series. I've read the entire series consisting of Girl Before Me, Believe Me, and The Perfect Wife, and I'm super excited for the next installment, Playing Nice. It's hard to pick a favourite as the series is so varied, but if I had to pick, Girl Before Me certainly seems the closest to reality and so is the most eerie to read. I don't want to give too much away, but this series – regularly compared to Gillian Flynn's Gone Girl – uses plot twists and cliff hangers like they're going out of fashion. An utterly captivating and frankly eye-opening series to the controlling side of technology.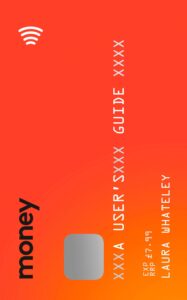 Laura Whateley
This book looks like a Monzo Bank card (intentionally or not) which accurately depicts its entire purpose: to be a guide on taking back control of our finances. Anyone looking for a guide (updated more recently than our school text books) on using money, be that for a mortgage, pensions, and even stocks and shares, Money is easy to digest and fun to read. It certainly helped me really get under the skin of a burgeoning industry. 

Celeste Ng
This novel explores the intertwined fates of the Richardsons, a family seemingly picture-perfect, and Mia, an illusive artist, and her daughter who move to Shaker Heights, a town with its own rules and regulations. When Mia is driven out of Shaker Heights following an unresolved dispute with the Richardsons she leaves artistic mementos for each family member, which capture the effect she's had on each of them. This novel makes you stop and think about what is truly important in life, leaves you questioning whether your reputation is actually important, and encourages you to speak out for what you believe in. 
Books are best… first thing in the morning with a cup of tea, on the beach with your toes in the sand, or even just to fill that rare five minutes free that may pop up in between life's happenings.