If there's one thing that unites us at Missive, it's our shared belief in the power of the written word. Each month, we'll be speaking to a member of the Missive team, asking them to name the five books that have had the biggest impact on the way they think or behave. To kick off the series, we sit down with Dom Edge.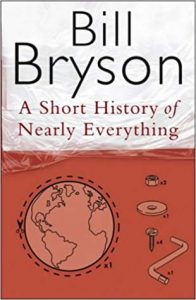 A Short History of Nearly Everything
Bill Bryson
I could easily have filled this list just with Bill Bryson books. Although A Short History… finds Bryson away from his comfort-zone of light-hearted travelogue, it's arguably his magnum opus. Over the course of 544 pages, Bryson masterfully condenses the complexity and wonderment of the universe's 13.8 billion year history into an incredibly entertaining account, and leaves you with a desire to protect the natural world which will never leave you. His ability to convert the theoretical into the relatable is a true feat of science communications – one which hasn't been matched since.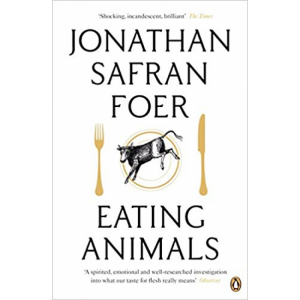 Jonathan Safran Foer
Recommended by my ethics professor whilst studying in the Netherlands, after reading Eating Animals it quickly became my favourite book for referring to friends. Part memoir, part investigative journalism, Foer tackles our most uncomfortable habit head on in a prickly and uniquely experimental style, and has proved a constant source of reference for me. Essential reading.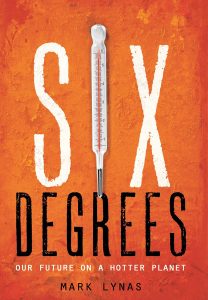 Mark Lynas
Probably the most frightening book I've ever read, and one that cemented my desires to study environmental science at university. After the Intergovernmental Panel on Climate Change (IPCC) projected in 2001 that average global surface temperatures would rise between 1.4°C and 5.8°C by the end of the century, Lynas took it upon himself to outline what we could expect from such change, degree by degree. The resulting no-holds-barred book is mandatory reading for any inhabitant of this planet.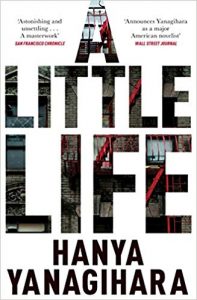 Hanya Yanagihara
I was typically late to the party with A Little Life, only getting drawn into its heartbreaking depths in the summer of 2019. I can't think of any other 700 page book where you don't want it to end, such is the depth of connection established with Jude, Willem, JB and Malcolm (plus Harold and Julia). An absolute epic, as heartwarming and uplifting as it is powerful and disturbing, that will make you rethink everything you thought you knew about friendship. This is a book which will never leave you.
David Nicholls
A true coming of age book, brimming with lessons in naivety, ignorance and grace. Funny, sharp and cringe-inducing, Starter for Ten is an incredibly relatable book that transports the reader right back to the early days of university. It might not change your life, or make you see the world differently, but it will act as a manual for how not to behave at university. Starter for Ten has a pace and wit that is unparalleled, making for a read that you can return to time and time again.
Books are best… enjoyed in a cafe on a Sunday, whilst listening to 6Music.