In the third of our series, The Books That Built Me, we chat to our brand-new Senior Account Manager, Erin Lovett, to find out which novels have stuck most with her and how she learnt to stop judging books by their covers.
Enid Blyton
The Malory Towers books sparked my love of reading – and were my gateway to the many other wonderful series she wrote, from St Clare's to The Five and The Seven. Growing up on the Cornish seaside myself, I wanted to be Darrell Rivers, and begged to be sent to boarding school from the age of eight until I was well into my teens (which I'm sure my parents found rather disconcerting). Classic, wholesome fun.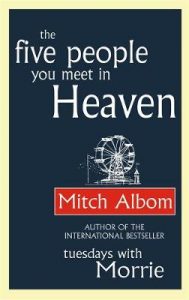 The Five People You Meet in Heaven
Mitch Albom
In a nutshell, this is a novel about the meaning of life and life after death, I read this for the first time when I was a teenager and have done so again at least once a year since then. Emphasis on the 'at least'. It would be impossible to overstate the impact that this book had, and continues to have, on me. I've given it as a gift more times than I can count (mostly because I'm far too attached to my delightfully battered copy to ever lend it to anyone). Maybe it's mad that my moral and emotional compass is largely based on a 240-page work of fiction…or, maybe if everyone read this book, the world would be a better place.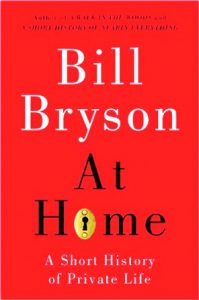 At Home: A Short History of Private Life
Bill Bryson
I'm by no means the only Bill Bryson fan on the Missive team, but while Dom's favourite is A Short of History of Everything, At Home will always stand out for me. By focusing on day to day life, rather than the big battles and scientific discoveries that histories so often hinge on, Bryson has created a masterclass in turning the mundane into the magnificent. I learnt more from At Home than any textbook – and thoroughly enjoyed every second.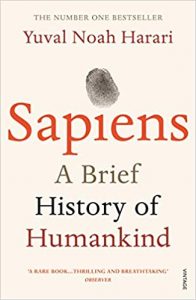 Sapiens: A Brief History of Humankind
Yuval Noah Harari
Harari deep dives into our evolution and civilisation, which you would be forgiven for thinking might be a little dry. In reality, it's engaging, wryly funny, and, even more unexpectedly, optimistic about humanity's future. If you're ever panicking about the climate crisis, a global pandemic or something equally disastrous, start reading this book and you'll soon feel a lot better.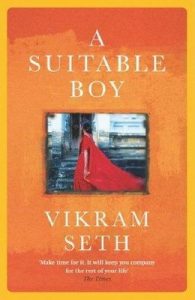 Vikram Sethi
At 1,488 pages and 591,552 words, this is one of the longest novels ever published in a single volume in English. Set in 1950s India, it follows four families as they adjust to post-partition life and particularly 19-year-old Lata's journey to find a 'suitable' husband. Its sheer weight is why it languished unread on my bookshelf for so long. Hardly a beach read, I thought. Except that on vacation in 2019, I devoured the whole thing in six days. In practice, this meant six days of barely speaking to anyone (which I fear rather offended my holiday companions) and occasionally forgetting to eat because I couldn't bear to put it down. It's almost like you shouldn't judge a book by its cover…
Books are best….next to a log fire, when you can hear the rain coming down outside.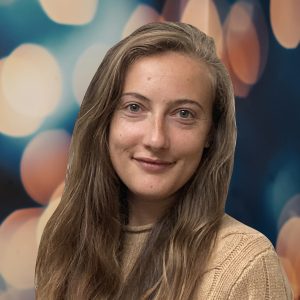 Erin Lovett, Missive