In the second of our new series, The Books That Built Me, we sit down with Julia Lavin, our resident Young Communicator of the Year, to find out the titles that have turned her into the cracking individual she is today.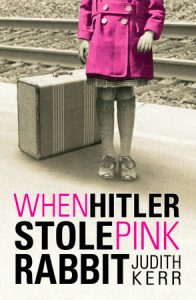 Judith Kerr
I credit this book with starting my lifelong love affair with historical fiction. Having upgraded from Judith Kerr's equally excellent Mog series (still a firm family favourite), this book takes a harrowing topic, the persecution of the Jews in Nazi Germany, and makes it relatable for a young audience. The first in a trilogy, the book depicts Kerr's escape from her home in Berlin where her Jewish screenwriter father was wanted by the Nazis, and documents their travel across Europe via Switzerland to Paris, finally ending up in London. I've been obsessed with historical fiction ever since.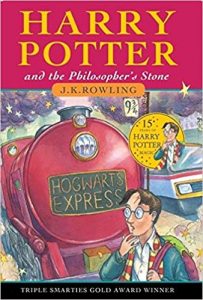 Harry Potter & the Philosopher's Stone
JK Rowling
Yes I've put a Harry Potter book on this list. And yes it's the first one. Frankly I think the Philosopher's Stone gets lost in the buzz around the later, much longer and more battle-filled, books. Growing up at around the same time as the Harry Potter characters I always felt a certain kinship with Harry's journey of starting at a new school and making new friends – even if my school had less magic….. Beyond that though, the Harry Potter series was one I used to read with my Granny; we'd buy the book the day it came out, I'd race to read it and then it would go straight to my Granny. We used to compete as to who could read it quicker. These books will always have a special place in my heart.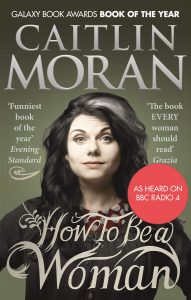 Caitlin Moran
This was probably the first feminist book I read that really stuck with me. I've always loved how Caitlin Moran wrote, and I buy the Saturday Times just for her column in the magazine. Her use of self-deprecating humour is something I recognise in myself and I found myself laughing and nodding in equal measure throughout her book. I return to it most years and couldn't recommend it enough to any woman who doesn't recognise herself in the cast of Love Island or the pictures on the front of glossy magazines.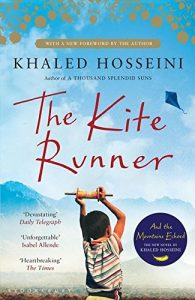 Khaled Hosseini
Set in Kabul, this book tells the story of an unlikely friendship between two boys against a backdrop of chaotic events including the Soviet invasion and the later rise of the Taliban regime. The book gets its name from the main activity the boys share: flying kites. Not for the faint-hearted, the book covers some punchy topics and really brings to life the trials and tribulations facing everyday people in a country going through war and civil unrest. A wonderful book that was also made into a great play in London a few years ago.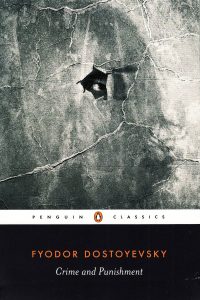 Fyodor Dostoevsky
I couldn't not include a Russian book here. I first read this book on holiday next to the pool in Cyprus where I competed with the sun and pool-water as to who could get through the book quicker. Luckily I won and, even though the first (and second…) time I read it I could barely keep up with the complicated Russian names, I loved it. Covering pretty much every emotion you can think of, the book charts the moral consequences faced by the main character after he kills a pawnbroker. Covers what it says on the tin.
Books are best… anywhere and everywhere. I always have at least six or seven books on the go at once, often strewn about my house and across bags. I notoriously get through about two or three a day on a pool-side holiday….
P.S. A Little Life would have been top of this list but Dom got there first!