The impact of COVID-19 on traditional media
2020 has already seen exceptional events take place at a staggering frequency. Fabled to be a maxiquadrennial year, advertisers and agencies were initially rubbing their hands together over the opportunities generated by the US Presidential campaign, Tokyo Olympics and UEFA Euro 2020, to name but a few.
Instead, fears of nuclear war, Brexit, raging bushfires and now a global pandemic have completely changed the media landscape. The latter of these has proven to be a transformational moment for Britain's 400 year old newspaper industry, potentially putting the final nail in its coffin.
COVID-19 could make or break the newspaper industry
What's particularly interesting is that newspapers are experiencing an unprecedented surge in popularity. The Guardian, Times, Telegraph and Financial Times are just a handful of publications that have felt the impact of Covid-19, seeing soaring online readership as people scour the news for glimmers of hope and positivity in their free time. In some cases, online readership has more than doubled. The Culture Secretary, Oliver Dowden, recently branded newspapers as "the fourth emergency service" in recognition of the vital public service they provide, particularly in times of crisis.
Yet despite their editorial excellence, national and regional titles have seen advertising revenues plummet and circulation numbers reduce even further during the crisis. Analysts are expecting the impact of reduced advertising spend to be in the region of £330m. This equates to roughly one third of total advertising spend across all publications and could result in as many as 5,000 journalists losing their jobs. Many media groups have already taken precautionary measures; The Financial Times has cut salaries for top managers and editors by 10%, while Guardian Media Group has furloughed roughly 100 non-editorial staff. The problem is exacerbated by Facebook and Google taking a large cut of digital advertising revenue, as well as advertisers blocking adverts appearing next to coronavirus-related news stories, which could cost news sites £50m in lost revenue alone. The Government's embrace of newspaper advertising through its 'Stay At Home' campaign has papered over a reported £45m crack, but if the analysts' predictions are to prove correct, this is a mere drop in the ocean.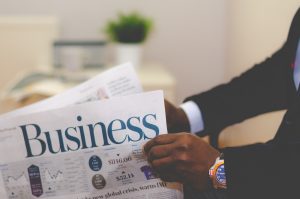 Missive explores the impact of COVID-19 on traditional media
Tight resources
What makes the pandemic's impact all the more harrowing is that resourcing is already an ongoing, underlying issue. According to Cision's State of the Media Report, 22% of respondents from newspaper and media outlets said that staffing and resources were huge challenges for journalism in the last 12 months. This existing pressure, which already put a strain on journalists' health and personal lives, has intensified considerably during the current global health crisis, another devastating impact of Covid-19 on traditional media.
It's not all doom and gloom, however. In a year of uncertainty and difficulty, there is also good news to highlight. Over the past four years, journalists believe that distrust in the media has decreased. Looking again to Cision's State of the Media Report, 59% of journalists said that the public has lost trust in the media over the last year, compared with 91% in 2017. This steady decrease in the distrust implies an increase in public faith in traditional media platforms, once more.
Good media relations has never been more important
While journalists continue to find themselves strapped for resources, the relationship between PR professionals and journalists become more important than ever. We've outlined our top three tips for those pitching to the media in times when journalists are increasingly under-resourced:
Communications practitioners need to grasp the tone and timing of their pitches and take into account the extra workload of reporters.
PRs can help generate engaging content by looking for new angles in order to support the media ecosystem long-term.
PR professionals must continue to research outlets and journalists prior to pitching to ensure it's the best target for their brand's audience and story.
By striking a perfect harmony between these principles, media relations professionals can help avert the biggest crisis the newspaper has ever faced.
Missive is a Top 150 PR Agency as listed by PRWeek. Missive was named Workplace Champion of the Year by PRCA in 2021 and Best Consultancy by the PRCA in both 2017 and 2020.
If you are a technology business needing help to navigate this tricky media landscape, contact a member of our team.